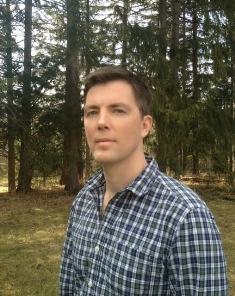 Matt Higgins is a freelance journalist and the author of Bird Dream: Adventures at the Extremes of Human Flight (The Penguin Press, 2014). His writing has appeared in The New York Times, Outside, ESPN the Magazine, The Village Voice, Popular Mechanics, The Buffalo News, and ESPN.com, among many other sites and publications.
He has reported from four continents, and while on assignment has surfed in Hawaii, skateboarded in China, skydived over Florida, ridden a snowboard down a glacier in California, and talked politics and pot with Hunter S. Thompson. He has worked as a paperboy, dishwasher, busboy, landscaper, maintenance man at a marina, social studies teacher, a clerk at a bank and a law firm, and answered calls at a telephone tech support center.
He is also the author of the reference, Insider's Guide to Action Sports (Scholastic). He lives near his hometown of Buffalo with his wife and their sons.
Matt can be contacted at: matt@matt-higgins.com